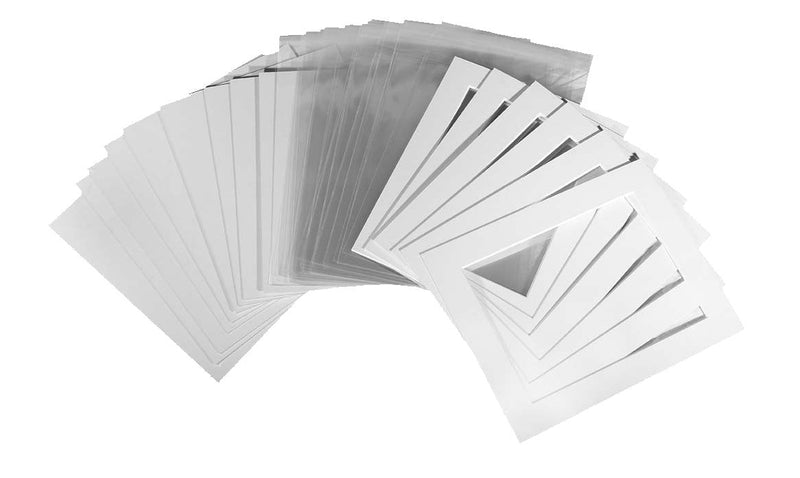 Please note that our picture mount kits are offered in an untextured white core acid free mountboard.

Our value mount kits are a great way to get started in the artist/photographic world. You will get a pack of mounts, white display backs and plastic presentation bags to fit.

Aperture is cut approximately 0.25" or 10mm smaller then the image size to fit your image.

The mounts are cut in an acid free white core mountboard which does not yellow with age.

These mounts are manufactured in our factory using sophisticated computerized cutters.