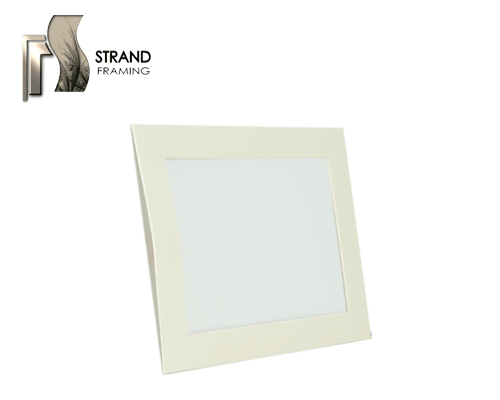 PACK of 4 Mounts - Cost per mount is €1.50
Strand Framing offers a diverse range of White Core mounts. White Core mountboard is made from virgin wood pulp with a characteristic pale ivory colour and will produce a clean bevel cut and lasting quality. Perfect for professional framing and presentation, washlining and mount decoration. The alkaline sized neutral pH mount boards are specially treated to minimise the effect of atmospheric pollutants and to enhance their lifespan.
All opening (aperture) sizes are cut 3mm smaller on each side. This is to account for the picture/print. This ensures a tight grip on the print.
For example
A 16" x 12" mount with an image size of 12" x 10" will have an actual opening of 11.75" x 9.75"
IMPORTANT - Our Mounts are sold in packs. Please read product description carefully to see number in each pack