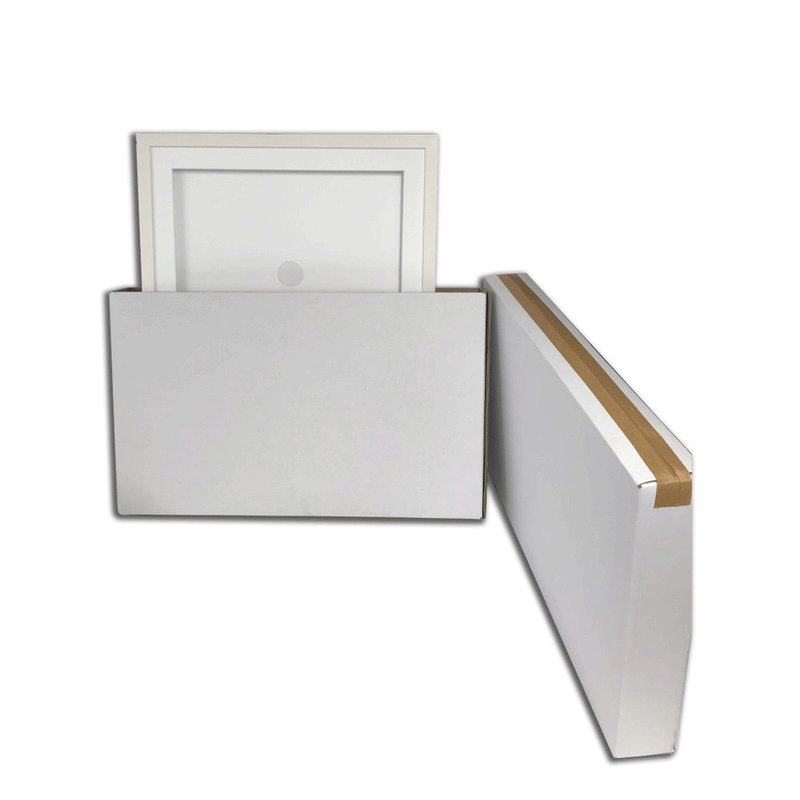 High quality robust corrugated cardboard box made from double walled 7mm material
Two part telescopic picture frame boxes - ideal solution for packing picture framed products for onward shipment. Our telescopic box is comprised of two parts, a top and bottom. The top and bottom can slide into each other allowing a large range of picture frames to be packed with each.
Note: This product will be shipped flat packed and is glued together. Customer must seal the box with tape once item to be shipped has been inserted
Picture frame sizes possible to be boxed with this product.
Internal dimensions of box in closed position
800 x 90 x 500mm
Internal dimension of box open in telescopic open position
800 x 90 x 950mm